At Eastern Sierra Land Trust, we often talk about our accomplishments in terms of lands, water, and wildlife. And yet, at our core, we're an organization of the community, for the community.
Each member of our Staff and Board of Directors brings unique insights and expertise to the table, and we work collaboratively to ensure that we take into account the many opinions that make our region so wonderfully diverse. By working together, we believe that we can find common ground and develop long-term land use solutions that will benefit all: residents and visitors, ranchers and environmentalists, families and wildlife alike. Together with supporters like you, we're creating a better future for the Eastern Sierra we love.
Are you interested in joining our team at Eastern Sierra Land Trust? Visit our Employment Page to see current staff openings, and contact us today to share your skills and passions with us. We're always looking for energized and committed community members who want to have a hand in advancing local conservation.
Eastern Sierra Land Trust Staff
Kay Ogden, Executive Director
Kay was appointed to the position of ESLT Executive Director in May 2013 after working as Associate Director for the Sierra Nevada Alliance. She brings great passion for the Eastern Sierra landscape and experience in project management, strategic planning, fundraising, building connections, and leading effective programs. Kay also has extensive creative experience: she spent 18 years operating her own design and marketing firm, and two years as a board member of the Mono County Arts Council. Kay is a participant in the Land Trust Alliance's Leadership program, and is a board member of the California Council of Land Trusts. She also enjoys gardening, canning fresh food grown in her garden, and hiking and cycling with her husband, Jeff Boone, and their German Shepherd, River.
Amanda Serenyi, Membership Coordinator
Amanda has spent her career working with nonprofits in a variety of roles ranging from philanthropy support at The Nature Conservancy to Controller at Peninsula Open Space Trust.  As a CPA, she audited and consulted for nonprofits around DC and the San Francisco Bay Area.  After stepping away from accounting to focus on writing, Amanda is eager to return to the land trust world as ESLT's Membership Coordinator.  Along with her husband and senior rescue dog, Amanda splits her time between San Francisco and Mammoth Lakes.  When she isn't knitting, solving a crossword puzzle, or trying to conquer high elevation baking, she's on a trail with running shoes, hiking boots, or XC skis strapped to her feet.
Amy Sturgill, Land Conservation Program Director
Amy grew up in the Central Valley, graduated from CSU Chico, and has been living in Bishop since 2013. With a decade of Eastern Sierra conservation experience, Amy holds a deep understanding of the region's ecological challenges, and has built a diverse network of conservation partners. Her prior work spans biology, botany, data management, and communications. In her free time, she can be found trail running in the Sierra, backpacking with her partner Jeff, or hanging out on the porch with a cup of coffee and her dog, Obi.
Carissa Gospodinoff, Operations Director
Carissa grew up 30 miles outside New York City in Greenwich, Connecticut, where her family had operated a tree nursery for four generations. As a kid growing up on this 10-acre property surrounded by nature, the only rule during summer was to come home and eat when the dinner bell was rung. After attending college in New York City, Carissa worked in the U.S. Virgin Islands educating school groups about local ecology and various methods to increase local conservation efforts. Once she returned stateside, Carissa realized she wanted to explore more of the country and accepted a position in South Lake Tahoe as Operations Manager with the Sierra Nevada Alliance. She quickly fell in love with the Sierra Nevada region. Carissa is excited to continue working hard to protect and preserve such a valuable part of the country with ESLT. In her free time you can find Carissa frolicking through streams and rivers with her pup, Samson.
Claire Marvet, Program Associate
Claire came to ESLT through the Sierra Nevada AmeriCorps Partnership and served as ESLT's 2021-2022 AmeriCorps Member/Education Coordinator. During her time with ESLT, claire ran our Community Connections, Sunflower Kids, and Eastside Pollinator Garden programs among other roles. Now, Claire will be working closely with our newest Education Coordinator/AmeriCorps Member, while taking on new and exciting roles with ESLT. Claire grew up in the Chicago area and attended the University of Washington, Seattle. She graduated in 2018 with a BS in Ecology, Evolution and Conservation Biology. You can find her in the Eastern Sierra enjoying the outdoors – she loves to snowboard, rock climb, and hike in the mountains.
Emmalyn Snead, Land Stewardship Program Director
Emmie grew up on a farm in Virginia where her love of the natural world and conservation took root. She has worked as a horseback trail guide in Wyoming, as an Invasive Plant Technician in Nevada, and as a Land Steward and Natural Resources Program Manager with Mojave Desert Land Trust in Joshua Tree. In her free time, you can find Emmie hiking, biking, or climbing with her dog, Boo
Marie Patrick, Chair
Marie moved to Crowley Lake after many years of visiting the area from LA. She founded, owned, and managed the City of Los Angeles Marathon for over twenty years, prior to that organizing and promoting tennis, golf and cycling events in the U.S. and Europe. She and her husband enjoy all that the Eastern Sierra has to offer – hiking, biking, skiing, fishing and the four seasons!
Cyd Jenefsky, Secretary
Cyd moves between Stockton, Sacramento, and the Bay Area in her position as Interim Dean of the Graduate School and Vice Provost for Strategy and Educational Effectiveness at University of the Pacific. The Eastern High Sierra is her temple, and she has been hiking and cycling on the Eastside for many decades. As a dedicated member of our conservation community for many years, she is honored to do what she can to conserve this treasured land.
Robert Sharp, Treasurer
Robert Sharp was born in Bishop, CA and raised in the Eastern Sierra. He's  4
th
generation to the Mono-Inyo counties area with strong historical family ties to Mammoth Lakes, Lee Vining, and Bridgeport. After graduating high school he spent 2 years of various types of traveling and community service. After which he went to study university throughout the US and EU. Among some of his favorite places that he studied are London, Berlin, Paris, and Rome. Robert obtained a bachelor's degree in European Area Studies from Brigham Young University. After graduation, he started his career, and became heavily involved in the Lake Tahoe area for 5 years. He recently moved back home to the Eastern Sierra where he took a Vice President position of the Eastern Sierra Community Bank division, of Oak Valley Community Bank (NASDAQ: OVLY). His favorite things to do in his spare time are hike and explore the Eastern Sierra, read, learn, and engage in serving his local communities. Robert is the Youth Service Director for the Rotary Club of Mammoth Lakes, and was recently appointed to the Northern Inyo Health District Board of Directors.
Tim Bartley, Vice-Chair
Tim and his wife Pam moved to Mammoth Lakes in 2010. Tim has been an active volunteer in local conservation, stewardship, and water quality projects. He spent his professional career in biotech research at Amgen, and holds a PhD. Tim is an avid fisherman, and he frequently works with ESLT's volunteer team to advance important habitat restoration projects in the Eastern Sierra.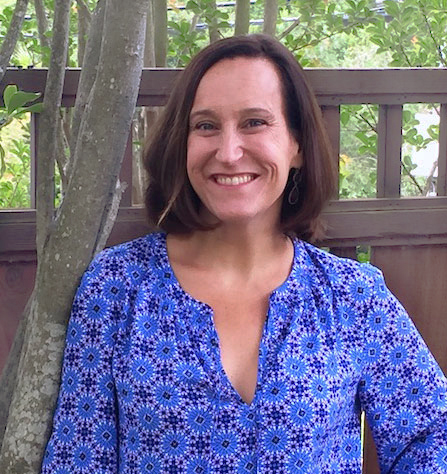 Brynn Pewtherer, Director
As Associate Director of Conservation Programs & Science at The Nature Conservancy in California, Brynn helps align the work of conservation practitioners, scientists, and geodesign staff advancing conservation strategies across the state. Before the Conservancy, she worked in environmental health as Senior Manager for Science and Education at The Breast Cancer Fund and in the U.S. EPA's Office of Enforcement and Compliance Assurance measuring the human health impacts of environmental regulations. Brynn, her husband and two daughters love the Eastern Sierra and visit often from their home in the Bay Area..
Fran Hunt
Fran moved to Bishop in 2014 to be the Eastern Sierra Organizer for the Sierra Club. Prior to retiring from that role in early 2020, Fran worked with a wide variety of local stakeholders to protect important wildlife habitats, agricultural lands, special wild places, and sustainable recreation opportunities in the Eastern Sierra. Before joining the Sierra Club, Fran had nearly 30 years of experience as a forest, wildlife, and lands advocate based in Washington, D.C. — with an emphasis on the conservation of national forests and BLM public lands across the nation. Fran and her wife Ann, who was born in Bishop, are delighted to be living in the Eastern Sierra and get out to hike and bike ride as often as they can.
Leslie Hunewill, Director
Leslie is a rancher in Bridgeport Valley where her family raises cattle and operates a guest ranch. The ranch was founded in 1861 and started taking guests in 1931 as a way to pay taxes so the family could keep the ranch. Doing this was integral in allowing the family to continue to live and raise the next generations in Bridgeport and its incredible landscape. Her grandfather started implementing Holistic Management practices several decades ago, and Leslie helps create each year's grazing plan to ensure that care is being taken to sustain and support the land. She manages the herd health, genetic selection, and records for their cattle operation, and helps out with the day to day activities as she can. Leslie also fills in when and where she's needed on the guest ranch. She is enjoying raising her children on the ranch where she was raised, and seeing them get involved with every facet of ranch life.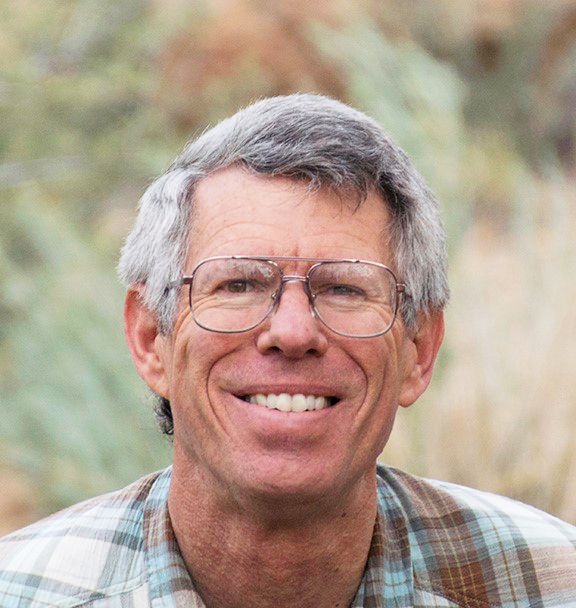 Rick Kattelmann, Director
Rick is a mostly-retired hydrologist who continues to work a little with water issues of the eastern Sierra Nevada. In the mid-1990s, he was the principal hydrologist for the Sierra Nevada Ecosystem Project, during which he became aware of the critical importance of land trusts in conservation. That interest contributed to the founding of the Eastern Sierra Land Trust. Rick was on the ESLT's board from the beginning until 2012 and has returned in 2018. He has served as Treasurer, Vice-President, and Secretary, and has chaired the Lands Committee.
Tony Taylor, Board Member Emeritus
Tony has served on the Board of ESLT since the founding of the organization in 2001. He is retired after 29 years in technical marketing and management for the IBM Corporation. He is an active community volunteer and serves multiple organizations in Mammoth Lakes, where he lives with his wife, Sherryl. He has served the University of Redlands in Southern California as president of the Alumni Association and is a member of the Board of Trustees. He also oversees family business activity in Southern California for a large, multigenerational family. Whenever possible, he and Sherryl spend time with their family, including their two married daughters, their son, and their four granddaughters. Tony's passion for the outdoors expresses itself in his love of cycling, skiing, hiking, backpacking, and fishing. He loves the Eastern Sierra for its spectacular beauty and its amazing geologic history.
Randy Barrow
Scott Burns
Laurence Cohen
Steve Frisch
Mary Glenn
Rusty Gregory
Linda Hess
Sandy Hogan
Ruth MacFarlane
Matt McClain
Bob Moon
Paul and Kate Page
Pete Pumphrey
Jim Reed
Orrin Sage